What makes a good P2P property loan?
(Capital at risk - Past performance does not guarantee future results)
A good P2P property loan takes into account varied and specific information pertaining to both borrowers and the market. Detailed due diligence is the foundation for all easyMoney loans. At easyMoney we've never expanded too quickly or taken additional risks to move into areas beyond our expertise. We are property professionals lending to property professionals through our peer to peer lending platform.
Experience
At easyMoney the security of your investment is paramount. With over a hundred years combined experience in the property market and lending at senior management level. In that time, they have launched two property companies on the stock market and founded a lending business where no loan ever made a loss. 
We are proud to report a 0.00% default rate on our loans since opening our doors and to help protect your money, every loan on the easyMoney platform is secured with a legal charge on UK property. We carefully vet each loan and ensure, to the best of our ability, the viability of every borrower.  
Before considering a loan for our peer to peer lending platform, every loan application is assessed on the value of the underlying asset and the borrower's track record and ability to repay the loan. We have assembled a team of skilled professionals in underwriting, legal, valuations and project management to ensure maximum security for investor funds and as experienced property lenders we understand the minutiae of the business.
Risk Management
We focus on bridge and development loans to property professionals, our portfolio is currently split almost 50/50 between bridge and development, who meet our strict lending criteria.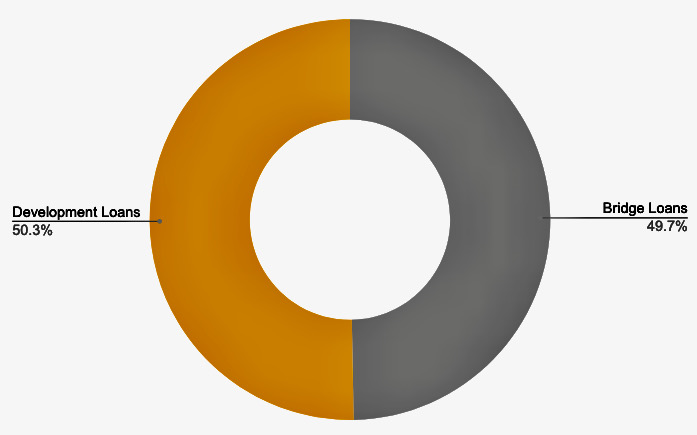 https://easymoney.com/statistics
All loans are graded for risk from A (low risk) to J (more risk) and as conservative lenders we have taken time to carefully expand our portfolio to reduce the likelihood of loss through defaults. We typically only lend against loans that score A through C on risk and total visibility is provided on our platform to ensure you can see which Loan Grades you are invested in. 
We have an informed focus on quality rather than quantity of loans, offering only what we consider to be good investments to our clients. We are very particular about the level of security provided, location and liquidity of properties and we only lend to professionals with a clear and realistic exit strategy. 
Careful Monitoring
All easyMoney borrowers are involved with property development in the most affluent areas of the country, primarily in the residential market which has shown encouraging resilience despite the economic downturn brought on by the pandemic. 
Proposed developments are carefully assessed by our experienced team and monitored throughout the duration of the loan. If a borrower were to default, our team would be ready to step in to take over and complete the development or sell the property if it was already complete. 
Both bridge and development loans are short term loans, with the average loan term on our platform being 11 months.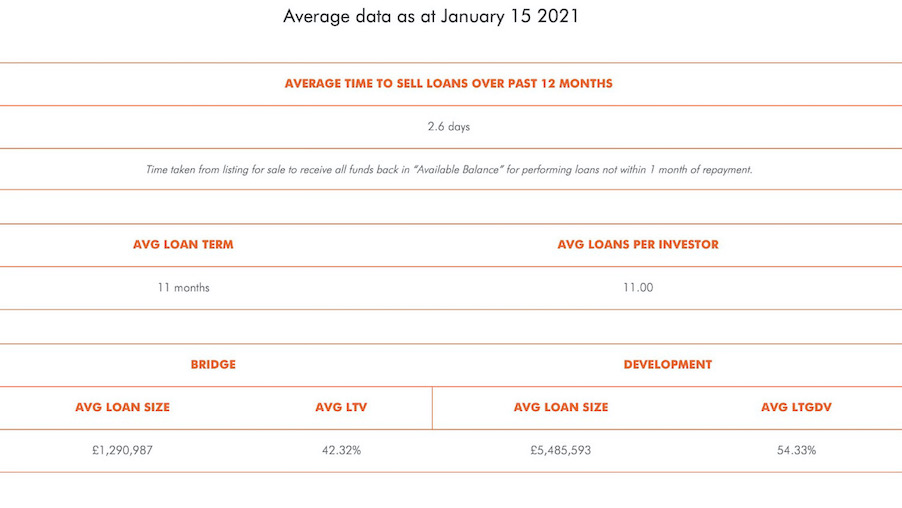 Borrowers are all property professionals needing fast flexible loans paid back between 3-24 months. As conservative lenders, the loan-to-value (LTV) ratio never exceeds 75% on bridge loans (70% of the value of initial value of the property) and 70% loan-to-gross-development-value (LTGDV) on development loans (namely the price that the valuer anticipates the property will be sold for). 
Although property development loans on peer to peer property lending platforms generally consist of more variables on account of reliance on the developer, his project manager and contractors, easyMoney maintains on top of progress at all stages of development. A professional monitoring surveyor is appointed to visit the site every month during construction and keep on top of any potential issues as they occur.
Easy Access
With easyMoney, you have the option to request to withdraw your funds at any time and we will send your money as soon as your loan parts are sold. Your p2p property lending loans are sold on our secondary market. 
With investors often finding themselves at the back of long queues to realise their money, we are proud that easyMoney investors are typically able to resell active loans in an average of 2.6 days (based on data from the last 12 months), affording them easy and ready access to their funds. Loans can only be resold if there is more than a month left on them.
easyMoney is not a cash savings account. You may not get back the full amount you put in. Your capital is at risk if you invest. Peer-to-peer investments are eligible for an Innovative Finance ISA which is not a Cash ISA. They are not protected by the Financial Services Compensation Scheme (FSCS). Money invested through easyMoney is concentrated in property and could be affected by market conditions. For the same reason, instant access cannot be guaranteed. We do not offer investment or tax advice.
easyMoney is the trading name of E-money Capital Ltd, a company incorporated in England & Wales. Registered office is 5 Fleet Place, London, England, EC4M 7RD (Company No. 04861007). E-money Capital Ltd is authorised and regulated by the Financial Conduct Authority (FCA) #231680.